STRINGS
MIHOVIL KARUZA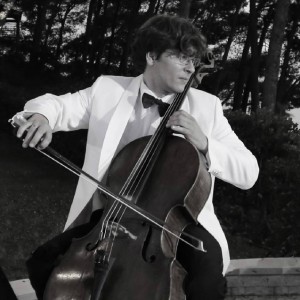 Cellist Mihovil Karuza (Split, Croatia) started to play cello at the age of 7 with Vladimir Lukas. He studied cello performance at Zagreb University with Valter Dešpalj and he graduated from the University in 1996 with top honors. He holds a Masters degree in cello performance from Pennsylvania State University where he studied with Professor Kim Cook and worked as a teaching assistant. His technique and interpretative skills have been improved under internationally recognized concert artists and virtuosos such as K. Botvay, L. Claret, Y. Gutman, M. Hayashi, A. Parisot, S. Sondeckiene and M. Steinkühler. In the course of his studies, he has participated in numerous competitions and won a number of awards.
From 1997 until 2000 he played as a resident member with the Zagreb Philharmonic Orchestra and from 2000 until 2009 he was the principal cellist of the orchestra of the Croatian National Theatre in Split. From 2002 until 2004 he played as the principal cellist in the Altoona Symphony Orchestra and assistant-principal in the Pennsylvania Centre Orchestra. Since 2004 he has been principal cellist of the Zadar Chamber Orchestra and a founding member of the Split String Quartet. Since 2011 he has been performing regularly with the Zagreb Soloists Ensemble.
As a soloist, he won recognition while playing under the batons of P. Dešpalj, G. Edelstein, T. Ninić, M. Tarbuk, D. Sremec, B. Šipuš, S. Zaninovich, accompanied by the Croatian Chamber Orchestra, the Wind Symphony Orchestra of the Croatian Army, the Split Symphony Orchestra, the Penn State Philharmonic Orchestra, the Zadar Chamber Orchestra, the Split Chamber Orchestra and the Chamber Orchestra of the Croatian National Theatre in Split. He has given a series of successful solo concerts in Croatia and abroad (Slovenia, Italy, Austria, France and USA).
He has also made a number of recordings for the Croatian Radio and Television and the Slovenian Radio and Television and he recorded two CDs.
Since 2006 he has been a full-time faculty member at the University of Split – Arts Academy. As a Professor of cello and chamber music, his studies have grown and his students have won recognition and awards at various national and international competitions.
ROK ZGONC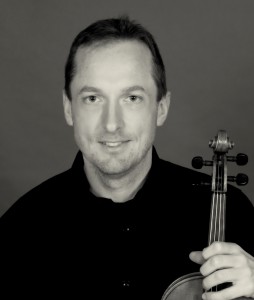 Rok Zgonc is a Slovenian violinist. He is also a member of the Slovenian Philharmonic Orchestra and a Professor at the Conservatory of Music and Ballet, Ljubljana. He graduated from the Academy of Music of the University of Ljubljana and got his master's degree from the University of Southern California in Los Angeles. He is the first prize winner of the Slovenian National Young Artist Competition in two highest categories. As a soloist, he performed with Slovenian orchestras, among other works, violin concertos of Tchaikovsky, Sibelius and Khachaturian. He appears as a regular guest (performer and professor) at the summer OrkesterkamP Music Festival and School in Bovec, Slovenia. He was a jury member of the last Slovenian national violin competition.
CSABA ZIMA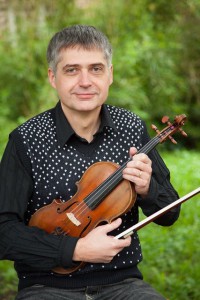 Zima Csaba has been working as a violin teacher and artistic director (conductor) of various ensembles for more than thirty years. In his previous pedagogical practice, among other things, he brought up more than twenty pupils who eventually graduated from music academies in the country and abroad, and are now successful artists and educators. Many recognitions and honours were awarded to Zima Csaba for his pedagogical work, and his pupils regularly win many prizes in various music competitions.
From the beginning of his pedagogical career, he has also been working as a conductor of different orchestras.
He was born in Kotlina, Croatia, in 1961.
• In 1975 he finished The Franjo Kuhač Elementary School of Music in Osijek, Croatia, where he gained his music and violin education with Eva Hühn
• In 1979 he finished Pécs Arts Vocational Secondary School, Hungary, under György Papp
• He entered The Franz Liszt Faculty of Music Art in Pécs, Hungary, to work with István Gyermán, graduating in 1982
• In 1988 Zima Csaba graduated from The Music Academy in Zagreb, Croatia, where he studied with Vinka Fabris
With a successful long-standing pedagogical practice in The Franjo Kuhač Elementary School of Music in Osijek (Croatia), and The Isidor Bajić School of Music in Novi Sad (Serbia), Zima Csaba currently works as a violin teacher at The Art School in Beli Manastir (Croatia).
JAMES HERSTATT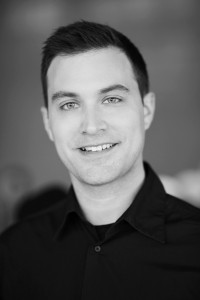 Violist, James Herstatt is currently a member of the Stavanger Symphony Orchestra. He received his early musical training in Connecticut, USA and completed a Bachelor of Music degree at Purchase College, State University of New York (SUNY) and a Master of Music degree at the Juilliard School in New York. His principal teachers include Misha Amory, Hsin-Yun Huang and Maria Lambros.
Upon graduation James was appointed to the position of co-principal violist of the newly formed Hyogo Performing Arts Center Orchestra in Japan where he worked from 2005-2007. He has worked regularly with other top ensembles in Japan including the KIOI Sinfonietta and has performed as guest principal viola with Orchestra Ensemble Kanazawa and The Tokyo Metropolitan Symphony Orchestra.
James came to Norway in 2007 as acting assistant principal viola of the Kristiansand Symphony Orchestra. He held the position of acting (substitute) co-principal viola of the Stavanger Symphony Orchestra in 2008 and briefly joined the Bergen Philharmonic Orchestra before returning to Stavanger Symphony Orchestra in 2009.
James has performed at numerous musical festivals including Verbier (Switzerland), Norfolk (Yale University, USA), Domaine Forget (Canada), Spoleto (Italy), Viola Space and Music Masters Course (Japan) and has performed frequently with the Jupiter Symphony Chamber Players in New York. He has recently performed as a substitute violist with the Munich Philharmonic Orchestra. James teaches viola at Stavanger Kulturskole and Stavanger Katedral Skole.
WOODWIND
MARIO MARZI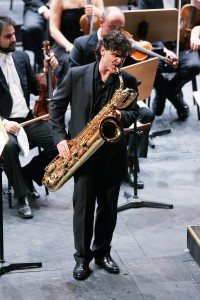 Mario Marzi is a winner of nine national and four international competitions. He has performed with prestigious orchestras including The Orchestra Sinfonica RAI di Torino, Accademia naz. di Santa Cecilia, Arena di Verona, Teatro Comunale di Firenze, Teatro alla Fenice di Venezia, Orchestra della Svizzera Italiana and the Caracas Symphony Orchestra.
For twenty years, Mario has worked with Teatro alla Scala and with the Filarmonica della Scala under the baton of some of today's leading conductors including R. Muti, C. M. Giulini, G. Prètre, L. Maazel, L. Berio, S. Bychkov, G. Sinopoli, W. Sawallisch, M. W. Chung, G. Dudamel, C. Abbado, R. Chailly and D. Harding.
He often plays with Riccardo Muti and is regularly invited to join Zubin Mehta and the Orchestra del Maggio Musicale Fiorentino on concert tours. He has played at famous national and international festivals such as the Biennale di Venezia, Settembre Musica, La Scala di Milano, Accademia Filarmonica di Roma and the Ravenna Festival. He has also performed in Salzburg, Athens, Madrid, Saint Petersburg and Mexico City. Important venues include Carnegie Hall, New York, The Suntory Hall, Tokyo, The Gewandhaus, Leipzig, The Musikverein, Vienna, The Schauspielhaus, Berlin, The Lacma Museum, Los Angeles, The Grand National Theatre of China, Beijing, The European Parliament, Brussels, The Ciajkovskij Hall, Moscow and The Liceu, Barcelona.
He devoted himself to the 20th century repertoire and some of the most important contemporary works for saxophone are dedicated to him. He has recorded for EMI, Edipan, Stradivarius, Agorà, BMG and Sony Classical. His CD of the major saxophone concertos for soloist and orchestra, which he recorded with G. Verdi Symphony Orchestra conducted by H. Schellemberger, was recently released in Italy by Amadeus and is now internationally released on ARTS (München). He is a Rico endorsee.
Mario Marzi teaches saxophone at G. Verdi Conservatory in Milan, gives postgraduate courses and master classes in Oporto, Amsterdam, Lisboa, Frankfurt, Beijing, Wien, London, Washington, Sydney, Denver and Caracas, within the Abreu's project (El Sistema).
He has been on the jury of many international competitions including The 5th Adolphe Sax International Saxophone Competition, which was held in Dinant in 2010. He is the Italian representative for the Mulligan Publishing. Mario is also an editor of several educational scores for Carisch.
His book Il Saxofono Zecchini Ed. was published in October 2009 and reprinted in 2016.
MAURO CONTI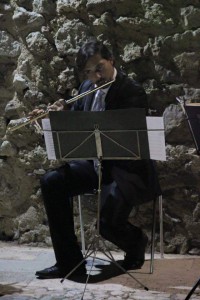 Flutist and conductor, Mauro Conti performed a series of concerts in Italy and abroad. He collaborates regularly with the pianist Alessandro Stella and harpist Barbara Da Parè. He often performed pieces in the world première. Several international composers have dedicated their compositions to Mauro Conti and these were reviewed by some specialized magazines in Europe. The Spanish magazine "El Melomano" said that Mauro Conti was "one of the most interesting players of his generation".
He conducts "Non solo note", "Roma Ensemble" and "Simul voces" choirs, the wind orchestra "Arturo Toscanini" and the "Palladio Orchestra" of which he is also the principal conductor.
His repertoire ranges from baroque to contemporary works. He devoted himself to opera (as a conductor and often as a producer).
He directed several orchestras: the "Romanian State Orchestra of Satu Mare" and the "Opera Orchestra of Cluj", the orchestra "Opera da Camera di Milano", the orchestra "L'Anello Musicale", the "Kharkov Philharmonic Orchestra" (Ukraine), the "Orchestra ICO della Magna Grecia", the orchestra "Young European Strings" and the orchestra "Paris Ensemble".
His musical eclecticism has lead him to collaborate with Tito Schipa Jr. for the new orchestration of "Orfeo 9", the first Italian rock opera for UPTER editions.
Mauro Conti conducts the instrumental group "Terrenote" (he performed with them as a multi-instrumentalist and as a singer). He also writes their arrangements.
He teaches in several public and private schools of music in Rome and he was the director of "Antonio Lamotta" Music Academy in Sondrio (Italy). He held several international master classes in Italy.
In 2017, he will release a double album with the "Fantasies for solo flute" by G. Ph. Telemann and several modern fantasies for solo flute written especially for him by international composers.
DOMENICO LEVA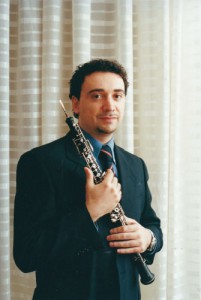 Domenico Leva was born in Belvedere Spinello (July 15, 1972). He graduated from the Santa Cecilia conservatory in Rome in 1993. He obtained several prizes in national and international competitions. He performed with the Teatro alla Scala Orchestra and he was the principal oboe in Roma Ensemble orchestra, Santa Cecilia Conservatory orchestra, Nova Amadeus orchestra, Orchestra Sinfonica Campana, La Quintana orchestra, Tèchne orchestra and Bertinoro orchestra.
He often performs as a soloist with orchestras. His repertoire ranges from the Baroque (Bach, Handel) to classical (Mozart) and modern authors (Panitti, Conti – this one wrote for him).
He regularly performs chamber music with the wind quintet.
DAVORIN BROZIĆ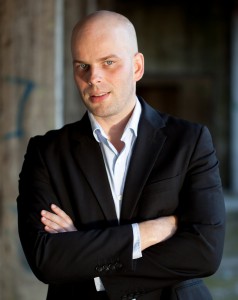 Davorin's professional musical activity in Zagreb goes in two directions: he has been performing in the Croatian National Theatre since 2007 and he has been teaching at the Academy of Music since 2009. Until 2007 he lived in Genève where he worked as a clarinettist of the "l'Orchestre de chambre de Genève"; i. e. the ensemble for the new music "Contrechamps".
In the last few years, his interests focus on chamber music and are accomplished in several forms: on the concert stage, in festival organizations and in recording editions. He performs classical repertoire with chamber orchestras in the country and abroad. He has participated in festivals in Italy, Switzerland and Germany, and he held four concerts with the Moscow Quartet "Dominant" during their Croatian tour. At Music Biennale Zagreb, he has performed with the Berlin Philharmonic Quartet, and as a soloist with the ensemble "Zeitfluss" from Graz. He has recorded an album "Spiritual Ruždjak" for "Cantus" which includes Ruždjak's chamber works for clarinet. Together with Srđan Čaldarović, he organizes the Chamber Music Festival "Diapason" in the Croatian Music Institute.
A special attention is given to his performance at the Biennale in 2015, where he performed as a soloist with Croatian Radiotelevision Symphony Orchestra. He performed "D'om le vrai sens", Kaija Saariaho's Concerto for Clarinet. In 2007, with the same orchestra, he recorded Šulek's Clarinet Concerto for the Croatian radio archives.
Davorin Brozić grew up and attended school in Karlovac. He graduated from the Academy of Music in Zagreb and perfected himself as a clarinettist in New York and Genève and as a conductor in Siena and Milan.
BRASS
PAUL SCHOLER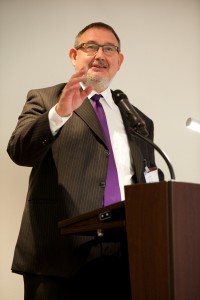 Paul Scholer studied at the conservatories of Esch/Alzette (horn) and Luxembourg (violin).  He graduated from the Conservatoire Royal de Musique de Liège (class of Francis Orval) with 1st prizes in French horn, chamber music and music theory. He has worked with orchestras in Belgium and Luxembourg, and was a member of the World Youth Orchestra of Jeunesses Musicales in 1986.
He is the director of the national music school of Luxembourg "Ecole de musique de l'UGDA", intendant of the Concours Luxembourgois pour Jeunes solistes as well as the European Union Wind Orchestra and responsible for the National Youth Wind Orchestra Luxembourg.
He is a member of the National Program Commission for Music Education of the Ministry of Culture.
He has been the president of EMCY (European Union of Music Competitions for Youth) since 2012.
His work focuses on promoting young musical talent on the national and international level and organising bilateral and multilateral projects, workshops and concerts for young people.
FRANC KOSEM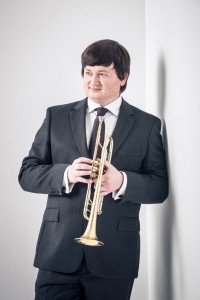 After graduating from secondary school in Celje, Franc Kosem has continued to study trumpet at the Academy of Music in Ljubljana with Anton Grčar. In 2005 he concluded the studies and three years later he completed his postgraduate specialist training with the same professor. He continued his postgraduate studies at the Musikhochschule in Karlsruhe, with Reinhold Friedrich, where he successfully completed the studies in 2010. As a student he was awarded the Prešeren Student Award.
As a soloist, chamber or orchestral musician he has appeared in a number of top music festivals (Pacific Music Festival, Lucerne Festival, Festival Mahler Days in Toblach, Maribor Festival, Slowind Festival …) and concert halls throughout Europe, USA, Japan and Brazil. He has collaborated with renowned orchestras and ensembles from Slovenia, Croatia, Austria, Italy, Israel, Japan, Poland and Switzerland under the baton of many great conductors of various generations and with some legendary conductors, such as Zubin Mehta, Pierre Boulez and Claudio Abbado.
Since 2004 he plays the solo trumpet of the Slovenian Philharmonic Orchestra, but is also a member of the Slovenian Philharmonic Brass Ensemble, Brass Trio Triumvirat and SiBRASS Quintet.
In year 2011 he became a professor at the Music Academy of Ljubljana University.
In 2011, the Slovenian Philharmonic label released a solo CD with Trumpet Concerts by Leopold Mozart, Franz Joseph Haydn and Johann Nepomuk Hummel. In 2016 ZKP RTV SLO label released his second solo CD REFLECTIONS, with various repertoires for trumpet and piano, where Kosem collaborated with the prominent Slovenian pianists Hinko Haas, Klemen Golner, Miha Haas and Nina Prešiček.
In 2012 he received the highest national award, Prešeren Fund Award, for his achievements.
GILLES HÉRITIER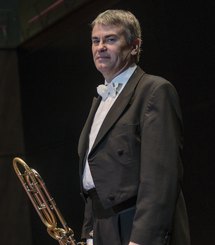 Gilles Héritier began his musical education in Marseille, where he was born. At 18 years old, he entered the Conservatoire National Supérieur de Paris. After several years he graduated with a unanimous first prize in trombone and a first prize in chamber music. During his years in Paris, he was a soloist at the Orchestre Colonne and he earned his C.A., Music Teacher Diploma in France. When he was 23 years old he became the principal trombone of the Orchestre Symphonique d'RTL, the position he currently occupies with the orchestra, which was renamed: Orchestre Philharmonique du Luxembourg.
At the end of the eighties, Gilles Héritier was chosen to represent Luxembourg in the World Philharmonic Orchestra under the direction of Carlo Maria Giulini.
The concert performed by this ensemble, which was composed of soloists from the top orchestras worldwide, took place in Stockholm under the chairmanship of the Queen of Sweden.
Gilles Héritier performed in the world's greatest concert halls including, the Berlin Philharmonie, Vienna's Musikverein, the Concertgebouw in Amsterdam, the Mariinsky Theatre in St. Petersbourg, the Poly Theatre in Beijing and the Lincoln Center in New York. He has worked with great and internationally renowned conductors such as, Pierre Boulez, Georges Prêtre, Valery Gergiev and Wolfgang Sawallisch.
He is a professor in the Paris region and has, for the past several years, developed one of his big interests, jazz.