Piano
Dalibor Cikojević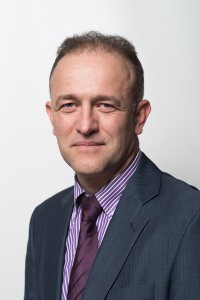 Dalibor Cikojević is one of the most prominent pianists of his generation in Croatia. He has been performing regularly as a soloist and with the orchestra at the national and international level, and he has managed to attract the attention of the audience by performing the works of the Croatian composers Boris Papandopulo and Božidar Kunac. His success is evident if we mention five CD albums that he has recorded and on which he has, for the first time, presented the anthological works of these composers. He has also won the Croatian Music Society award "Milka Trnina" for his special artistic achievement, while a CD on which he performs Papandopulo's "The Third Piano Concerto", together with the Zagreb Philharmonic Orchestra, won the music award "Porin" for the best album of classical music. Dalibor Cikojević also gained a reputation as a writer by publishing three novels which make a remarkable trilogy; The Legacy of the Last Composer, The last violin of Niccolò Amati and Virtuosos, muses and striptease (Leykam international). The third novel was translated into German and won the "Steiermärkische Sparkasse" prize for the best foreign novel.
Dalibor started his music education in Split when he was only seven years old and he graduated from High School of Music studying under Jelka Bakašun. After that, he went to Vienna where he studied at the "Musikhochschule" under Alexander Jenner who mentored him throughout his master's degree. His further artistic development was enriched by practising with Oleg Maisenberg and studying Instrumental Pedagogy under the guidance of Carmen Graf Adnet.
From his early youth, he performs at various festivals (Split Summer Festival, Zagreb Summer Festival, Dubrovnik Summer Festival, Musical Evenings at St Donat's church, Musical Evenings at Osor, The George Enescu Festival, Raba Musikfestival and Wiener Festwochen).
Under the guidance of conductors such as P. Dešpalj, N. Bareza, I. Repušić, P.Burwik, G. Schmöhe and M. Dworzinski, he made some well-received appearances with all major Croatian orchestras and with the Wiener Ensemble des 20. Jhd. In the field of chamber music, he has collaborated with the Zagreb Soloists, the Sebastian String Quartet and many other prominent musicians from Zagreb and Vienna. His repertoire covers a wide range of styles (from the Baroque music to the contemporary works of the 21st century).
Dalibor Cikojević has worked as a music teacher in Austria for many years, among others at the Universität für Musik in Vienna. He is currently a professor and he holds the position of the Dean at the Academy of Music in Zagreb.
Sergio de Simone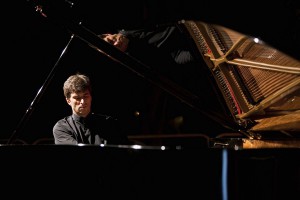 The winner of several international piano and chamber music competitions, Sergio performed in Italy, UK, Austria, France, Spain, USA, Croatia, Slovenia and South America (Società dei Concerti -Milan, Amici della Musica – Florence, Mozarteum Salzburg, Accademia Musicale Chigiana – Siena, Associazione "A.Scarlatti" di Naples, Sagra Musicale Umbra, Teatro Massimo "Bellini" – Catania, "Valli" – Reggio Emilia, "Verdi"- Pisa, Teatro Rossini – Pesaro, Teatro Bibiena – Mantova, Mills College Hall – Okland, Festival Internazionale di Torroella de Montgrì, Winter Festival in Sarajevo, Venezia Biennale Musica, etc). As a soloist, he appeared with la Camerata Strumentale – Città di Prato, Orchestra da Camera di Padova e del Veneto, Meadows Symphony Orchestra, Orchestra Sinfonica Siciliana, Romanian State Orchestra, Sarajevo Philharmonic Orchestra with conductors such as Jonathan Webb, Paul Philips, Samra Gulamovic, Alessandro Pinzauti, Daniele Giorgi etc. His chamber music partners are Pavel Barman, Markus Placci, Amalia Hall, Violeta Smailovic, Maxance Larrieu, Francesco Loi, Wladimir Kossianenko, Yevgeniy Xaviereff and Manfred Stilz, il Quartetto Fonè and Quartetto Bernini.
Sergio is a piano professor at Trinity Laban Conservatoire of Music and Dance in London (UK) and at the Istituto Superiore di Studi Musicali "Mascagni" in Livorno (Italy). He is regularly invited to give piano and chamber music master classes and summer courses in U.S.A, UK, Italy and Croatia.
He is also active as a collaborative pianist for the Mozarteum in Salzburg, Accademia Chigiana in Siena and Amici della Musica in Florence, working with Shlomo Mintz, Yuri Bashmet, Carl Leister, Maxance Larrieu, Markus Stokhausen, Kolja Blacher, Viktor Tretiakov, Stephen Burns, Richard Stoltzman, Harvey Shapiro and Alessandro Carbonare.
Sergio graduated from Parma Conservatoire with an honorable mention. After his graduation, he moved to the United States where he studied with Joaquin Achucarro at SMU (Dallas, TX) and attended several masterclasses with Aldo Ciccolini, Murray Perahia and Franco Rossi (cellist of the Quartetto Italiano).
Yuri Kot (Ukrajina)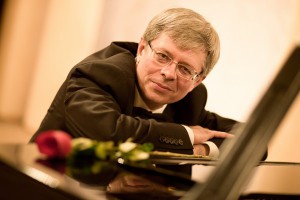 Yuri Kot graduated and finished postgraduate courses at the Tchaikovsky National Academy of Music in Kiev (professor V. Kozlov's class).
Kot was a laureate of the National Lysenko Piano Competition (1988, Kiev), International Prokofiev Piano Competition (1992, Saint Petersburg), International Competition for chamber music performance "Golden Autumn" in the category Piano Duo with Irina Aleksiychuk (1993, Khmelnitsky), 45th International ARD Competition in the category Piano Duo with Irina Aleksiychuk (1996, Munich), VI International Murray Dranoff Piano Duo Competition with Irina Aleksiychuk (1997, Miami).
He has performed recitals and played with the famous orchestras in Ukraine, Russia, Germany, Japan, Italy, Spain, Portugal, France, U.S.A. and other countries. Since 1994 he has been working as a piano professor at the Kiev National Academy of Music. In 1995 he was awarded the title "The Honoured Artist of Ukraine".
Y. Kot took part in the International music festivals such as "Musiksommer – 97" (Dresden, Germany), "Two Pianos Plus" (Miami, U.S.A.), "Modern Music Festival" (Ban'ska Bystrytsa, Slovakia), "Kiev Music Fest", "Music Premieres of the Season" (Kiev, Ukraine), "Regina and Vladimir Horowitz – in memoriam" (Kiev, Ukraine), "Farbotony" (Kanev, Ukraine), Festival of contemporary Krakow composers (Krakow, Poland), Richter-Fest (Odessa, Ukraine) and Piano music Festival "Una tastiera per due mondi" (Carrara, Italy).
Kot was a jury member in numerous competitions in Ukraine, Russia, Georgia, Serbia, Slovenia and Macedonia.
During his carrer, Kot has held the master classes as professor in Ukraine (V. Horowitz master class, Kiev), Serbia (Kragujevac, Belgrade, Sabac, Nis), Montenegro (Kotor, Tivat), Japan (Tokio, Kioto, Hiroshima), Macedonia (Skopje, Ohrid), Slovenia (Ljubljana), Austria (Graz, Gut Hornegg) and others.
Kot performs often as soloist and as a member of chamber ensembles (piano duo, piano trio and many others).
Tatjana Ognjanović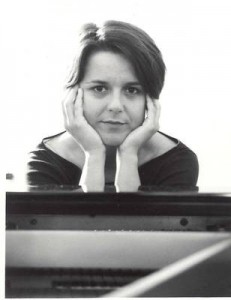 Tatjana Ognjanovic, the pianist, works as a professor at the Music Academy in Ljubljana, Slovenia. As a pianist, she has performed in the majority of European countries from Portugal to Russia, and outside of Europe, she has performed in Malesia, Singapore and The United States. She attended numerous international festivals as a guest. Performing with numerous orchestras and under numerous conductors, she has performed the works of Mozart, Beethoven, Mendelssohn, Scumann, Rachmaninoff, Skrjabin, Prokofiev, Gershwin and Štuhec. Tatjana is a laureate of international competitions in Vienna, Porto, Valencia, Jean and Athens and she has received a special reward for her performance of Beethoven's sonata twice in her career. Her repertoire consists of a wide range of compositions from the baroque era up to the compositions of contemporary music.
As a member of awards commitees, Tatjana has taken part in several international competitions, including the Beethoven competition in Vienna.
Guitar
Adriano Del Sal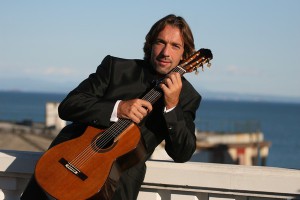 Adriano Del Sal is one of the most significant young performers in the last few years. The extraordinary musical talent and the profound artistic sensibility, as his total technical control of the instrument, make his performances unforgettable.
He began the study of the guitar with Stefano Viola at the "J.Tomadini" conservatory of Udine where he graduated in 1999 with Guido Fichtner. At the same time he attended lessons at "F.Tarrega" accademy of Pordenone improving himself with Stefano Viola and Paolo Pegoraro. He attended masterclasses with important concert artists such as David Russell, Manuel Barrueco, Stefano Grondona, Alberto Ponce, Angelo Gilardino and Carlo Marchione.
Adriano impressed the juries of important national and international contests winning 12 first prizes.
Thanks to the winning of the international competition "Julian Arcas" of Almeria (Spain), he recorded his first solo CD for the "Radio Nacional de Espana". In 2003 he recieved the "La chitarra d'oro" recognition at the international meeting of Alessandria as the best young concert artist of the year at an international level. In 2004 he won the first prize at the prestigious international competition "Città di Alessandria". Adriano is also the winner of the historic Certamen F.Tarrega Benicassim in Spain in 2009.
His CD's are distibuited by Naxos.
He played at the most important international festivals in Italy, Germany, Mexico, Russia, Ukraine and Slovenia.
In an interview in 2001 David Russell mentioned him as one of the best concert artists at that moment.
Currently, he is teaching at the Guitar Accademy Segovia in Pordenone, and since 2015 he has been a professor at the Universität für Musik und darstellende Kunst in Vienna.
Anders Miolin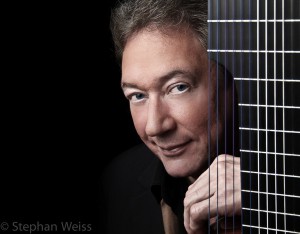 Anders Miolin was born in Stockholm. He was accepted to the Royal Academy of Music in Copenhagen as the youngest student at an early age and continued his studies at the Academies in Malmö and Basel with Per-Olof Johnson and Oscar Ghiglia graduating with several diplomas.
Anders Miolin has received a number of renowned national and international prizes and awards, among others from the Royal Academy of Music in Stockholm and the distinguished Danish Sonning Foundation. He also won 1st prizes at international guitar competitions in Finland, Martinique and Italy.
Anders Miolin has, with his very profiled repertoire and unique instrument, established himself as a prominently distinguished artist of the highest order at the international circuit. His concerts and recordings for the eminently renowned label BIS (Cannes Classical Awards, Preis der Deutschen Schallplattenkritik), among others, have received outstanding reviews in the most prestigious newspapers and music magazines all over the world.
Anders Miolin is a professor at the Zürich University of the Arts (Zürcher Hochschule der Künste) where he teaches guitarists from many different countries and gives master classes internationally.
Helen Sanderson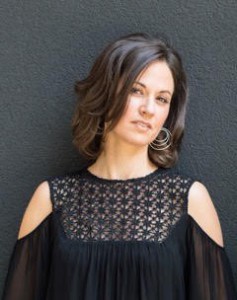 Born in Worcester, Helen Sanderson studied guitar at the Royal College of Music with Charles Ramirez, and accompaniment with John Blakely, graduating with prizes including the Anthony Saltmarsh Prize and the Madeline Walton Prize for Guitar. Her passion for chamber music has led to partnerships with eminent counter-tenor James Bowman and tenor Mark Wilde and as a founder member of the VIDA Guitar Quartet, Helen has performed at many of the UK's prestigious concert venues including the Southbank Centre, King's Place, St. Georges-Bristol, and the Sage Gateshead. In 2010 she made her US debuts in Los Angeles and New York, subsequently touring extensively in USA, and Europe.
In addition to her performing career, Helen is Senior Guitar Tutor at the Royal Welsh College of Music and Drama, Cardiff, the Musical Director of the National Youth Guitar Ensemble, and also the founder and Artistic Director of the World Youth Guitar Festival. She recently appeared as the classical industry expert for the Sky Arts series, "Guitar Star" and is a sought-after masterclass artist, adjudicator and international jury member, for competitions such as BBC Young Musician of the Year. In 2014 Helen was awarded a prestigious Winston Churchill Fellowship for her work in guitar education.
Helen plays Christopher Dean guitars and is a D'Addario Strings Classical artist.
Tomislav Vukšić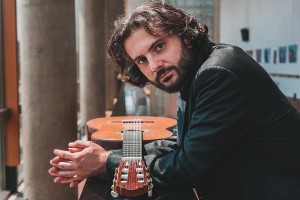 Tomislav Vukšić (Zagreb, 1980) received his primary and secondary education in music in Vatroslav Lisinski Music School in the class of Ratko Podvorac. He has studied the guitar and graduated at the Academy of Music of University of Zagreb in the class of Darko Petrinjak in 2005, and two yeras later he finished his postgraduate studies at the Royal Conservatory in Den Haag, in the class of Zoran Dukić.
Tomislav Vukšić attended master classes with the most prominent guitarists and educators: P. Steidl, C. Marchione, P. Márquez, A. Desiderio, T. Korhonen, A. Gilardino, Th. Offerman, A. Vidović, H. Käppell and others. He had a series of noted performances in Croatia, Slovenia, Bosnia and Herzegovina, Kosovo, Albania, Poland, Portugal, Switzerland and Netherlands. During his postgraduate studies, he was awarded the prestigious Huygens Scholarship Programme intended for gifted students.
Tomislav has won a number of awards at the national and international guitar competitions (2nd place at the National Competition for Students of Music and Dance in Dubrovnik in 2003; Festival Internacional de Guitarra Clássica Guitarmania, 2006, Almada, Portugal, 1st place; Twents Gitaar Festival, 2007, Enschede, Netherlands, 2nd place; Alhambra Gitaar Festival, 2007, Alkmaar, Netherlands, 1st place and the audience award).
Tomislav is a member of the guitar trio Elogio (together with Pedro Rodrigues and Petrito Ҫeku).
He is employed as a docent at the Academy of Music of Univerity of Zagreb.
Voice
Snežana Nena Brzaković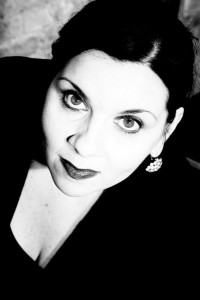 She studied singing with prof. B. Cvejić and pedagogy of solo singing with prof. D. Cvejić. She graduated at the Faculty of Music Art in Belgrade in the class of professor R. Smiljanić. She finished her Konzertexamen (soloist undergraduate studies) with honours at the Hochschule fur Musik (Academy of Music) in Berlin. She finished the specialist studies in functional breathing techniques at the Institute of Vocal Arts in Düsseldorf. She perfected her performance with renowned musicians such as B. Fassbaender, I. Borgh, S. Skigin and others.
She has held her soloist performances in many countries (Germany, Austria, Lithuania, Poland, Ukraine, Belarus). The names of Verdi, Schumann, Mahler, Wagner, Strauss, Schnitke, Sostaković, Mussorgski, Weil and Eisler stand out on her repertoire list. She is the winner of the special jury award for her rendition of Wagner and Verdi at the international opera competition Hilde Zadek in Passau.
During her college education, she discovered the love and interest for pedagogical work and she started to work in the field of vocal pedagogy and functional breathing techniques for singers. In the period from 1997 to 2007 she worked as a professor at the Hochschule fur Musik (Academy of Music) in Berlin where she also taught breathing techniques for singers and woodwind musicians and methodology of solo singing. Because of the great interest of solo singers, in 2007 she started The Institute for Singinging and Breathing Technique in Berlin. At the same time she started teaching as a guest professor at the Music Academy in Vilnius (Lithuania) with the cooporation with Goethe Institute. She has been giving classes in vocal and breathing techniques at the conservatories in Ljubljana, Vilnius, Music Academy in Riga and Ventspils, Finland, Qatar and other countries. She is also a member of the jury in many international competitions.
Since 2007 she has been a docent at the department of singing, and since 2016 the artistic director at the International Opera Festival Oper-Oder-Spree in Germany. Since 2015 she has been working as a vocal pedagogue at the Berlin Staatsopera.
In 2017 she was employed as a vocal coach by Sir Simone Rattle and the Berlin Philharmonic for the preparation of young singers for their roles in The Cunning Little Vixen opera written by L. Janaček.
Her students are the winners of many awards which they have won at the international competitions and they perform as soloists at the opera and concert stages all over the world.
She is the member of the German Artist Alliance, GermanVocal Pedagogy Alliance, International Vocal Pedagogues Association and a member of the German Association for Music Physiology and Musicians' Medicine.
Tatjana Vasle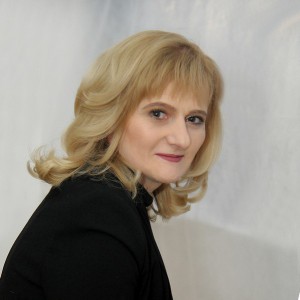 Tatjana Vasle graduated with honours (cum laude) in singing at the Academy of Music in Ljubljana in the class of prof. Irena Baar.
She performed as a soloist with the Orchestra of the Academy of Music, Slovenian Philharmonic Orchestra, Symphonic Orchestra Domžale and Capella Civica Orchestra from Trieste and she performed in the vocal-instrumental works and at chamber music and solo concerts in Slovenia, Italy, Austria and Croatia. She participated in the creation of recordings for the music archives of RTV Slovenia and performed as a soloist with Symphonic Orchestra of RTV Slovenia.
She is employed as a professor of singing and the head of singing department at the Conservatory of Music and Ballet in Ljubljana and at the Academy of Music in Ljubljana, where she works as a technical advisor in the field of vocal technique.
Her students are the recipients of numerous awards in the national competition TEMSIG (from 2000-2016) and they also successfuly participated in the international competitions Lazar Jovanović in Belgrade (2011, 2012, 2013), Bruna Špiler in Herceg Novi (2013, 2014, 2015), International Competition "Giovani Musicisti – Città di Treviso", Italy (2015), and at the International competition Iuventus canti, Vrable, Slovakia (2017), where they won numerous gold medals.
Many of them continue their studies at the Academy of Music in Haag, Vienna, Graz, Berlin, Zagreb and Ljubljana.
She runs numerous singing masterclasses in Slovenia. As a consultant for the vocal technique, she works with the best Slovenian choirs (Carmina Slovenica, Chamber Choir Ave, Academic Choir Tone Tomšič, Bodeča Neža and others) and participates as a member of the jury in singing and other musical competitions and auditions at home and abroad.
She is active in The Association of Slovenian Vocal Pedagogues and attends professional meetings organized by EVTA (European Voice Teachers Association).
This year, The Conservatory for Music and Ballet in Ljubljana awarded her with »Škerjanc diploma«, which is the highest award for pedagogy.
Claudia Visca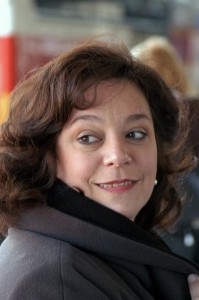 Born in New York, soprano Claudia Visca graduated from the acclaimed Curtis Institute of Music in Philadelphia where she studied with Anna Moffo's teacher, Eufemia Giannini. A Fulbright Scholarship took her to the Hochschule fur Musik Wien where she finished her education under the direction of Ks. Hilde Rossel-Majdan and Anton Dermota.
During her long stage career, Claudia Visca guested in more than 25 opera houses in Europe, among them those in Amsterdam, Berlin, Cologne, Geneva, Munich, Vienna, and Zürich. In over 2,000 performances, she appeared in more than 75 roles in operas, operettas, and musicals as well as in concerts. Claudia Visca has worked with renowned conductors, stage directors, and artists, including Eugene Ormandy, Gustav Kuhn, Istvan Kertesz, Miguel Gomez-Matinez, Sandor Vegh, Raphael Frühbeck de Burgos, Pina Bausch, Christine Mielitz, Marcel Prawy, Bruno Canino, Rudolf Serkin, members of the Guarneri Quartet, Edith Mathis, Agnes Baltsa and Placido Domingo. A highlight of Claudia Visca's career was to sing Maria in West Side Story conducted by the composer, Leonard Bernstein.
From 1998 to 2003, Claudia Visca was voice professor at the Hochschule fur Musik Cologne. In 2003, she became a professor at the University of Music and Performing Arts Vienna. Professor Visca has given master classes in vocal technique and interpretation in Australia, Austria, Bulgaria, China, Czech Republic, England, Germany, Greece, Hungary, Italy, Japan, Norway, Poland, Serbia, and the United States. Her students are winners of international competitions and are engaged in major opera houses all over the world, including those in Amsterdam, Barcelona, Berlin, Bologna, Geneva, Hamburg, London, Madrid, Moscow, Munich, New York, Paris, Prague, Vienna and Warsaw.
Igor Vlajnić
Igor Vlajnić was born in Osijek in 1984. When he was 20 years old, he graduated in conducting at the Ino Mirković Academy for Music in Lovran, in the class of prof. M. Homen. In the period between 2004 and 2006, he worked as a teacher of theoretical subjects in Primary and Secondary Music School Mirković in Volosko, and since 2006 he has been working as a conductor for the Opera of the Croatian National Theatre of Ivan Zajc in Rijeka. He also worked as an assistant music master, and was a choir leader of the Opera Choir of the Croatian National Theatre (2006-2016). He performed as a conductor in over 30 countries on four continets in over 20 opera performances, a dozen ballets and numerous other music forms and different styles. At the moment, he is studying singing at the Music Academy in Zagreb.
He won the Dean's award in 2015 and he was a finalist of the Belvedere singing competition in Cape Town in 2016. He cooperated with the Melody For Dialogue among Civilizations Association under Unesco. He is a member of the Advisory committee for the Association with more than ten performances in Paris, New York, China, Nigeria and Cuba. He is the winner of the Unesco's Mozart Medal which he won as a young performer in 2008. He is a member of the International Society for Music Education (ISME). He is the president of the branch of the Croatian Music Union (HGU) in Rijeka and the artistic director and conductor of the mixed singing choir Jeka Primorja from Rijeka.
In 2014 he was the director of the Opera of the Croatian National Theatre of Ivan Zajc in Rijeka. He has been nominated for the award of the Croatian Theatre, and in 2016 he graduated in business economy at Harvard University in the United States. At the moment, he is the director of the Youth Theater Kamov in Rijeka with a long tradition of successful educational concerts in Rijeka and he is also the owner of the Center for Music Association in Rijeka.