Piano
Dalibor Cikojević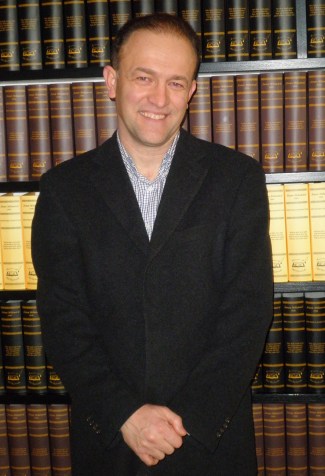 Dalibor Cikojević started his music education in Split when he was only seven, where he graduated from high school for music in the class of Mrs Jelka Bakašun. After that, he went to Vienna where he studied at the Musikhochschule in the class of Alexander Jenner who mentored him to his Master's. His further artistic maturation was enriched with practising with Oleg Maisenberg and studying Instrumental Pedagogy in the class of Carmen Graf Adnet.
Pianist Dalibor Cikojević has managed, in recent years, to attract the attention of the public especially with his musical performances of the Croatian composer Boris Papandopulo, whose piano work represented the focus of his activities. His recital with anthological compositions by Boris Papandopulo had a premiere at Dubrovnik Summer Festival. He also won the Croatian Music Society award "Milka Trnina" for his special artistic achievement, while a CD on which he performs Papandopulo's Third Piano Concerto, together with the Zagreb Philharmonic Orchestra, won the music award "Porin" for best album of classical music. Dalibor Cikojević worked as a music teacher in Austria for many years, among others at the Universität für Musik in Vienna, and he is currently a Full Professor and the Dean of the Academy of Music in Zagreb.
Katarina Nummi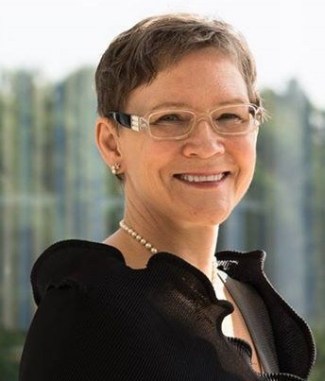 Pianist, Dr. Katarina Nummi-Kuisma, was trained at the Sibelius Academy in Helsinki, Finland. She completed her studies in London and in Vienna. She is teaching at the Espoo Music Institute, the leading music school in Finland. She is also specialized in pedagogical training, giving seminars for teachers and master classes for students around Europe.
Dr. Nummi-Kuisma has developed innovative teaching and training methods for instrumental learning at all levels. She completed her doctoral dissertation at the Sibelius Academy in 2010. The topic of her research was the psychophysiological attunement of a professional pianist in a performance situation. The research carries interesting implications on pedagogical thinking: how to integrate performance issues effectively to practicing and learning. Her approach stems from systems thinking in the fields of infant research and psychoanalysis.
She is the Artistic Director of Raudaskylä International Masterclasses and Concerts and the President of EPTA Finland.
Sergio de Simone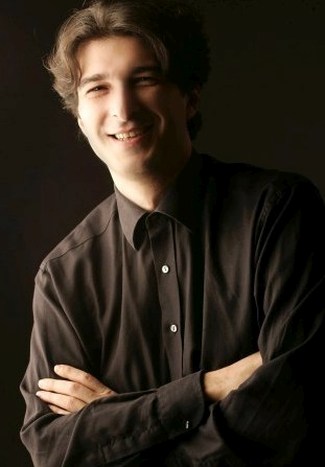 Sergio de Simone was born in Florence (Italy). He studied piano with Giuseppe Tanzini and chamber music with Franco Rossi, cellist of the famous Quartetto Italiano and graduated as a private student from the Arrigo Boito Conservatory of Music of Parma with the highest marks, Laude and Honourable Mention. He studied with Joaquin Achucarro at Southern Methodist University (Dallas, TX) and he has attended master classes with Murray Perahia, Aldo Ciccolini and many others.
He won several prizes at the Piano and Chamber Music Competitions and performs as a soloist and chamber pianist all over the world. He is currently a professor of Piano at Trinity Laban Conservatoire of Music and Dance in London, he teaches at the Music School of Sesto Fiorentino in Florence (he is also the school's headmaster) and Conservatorio G. da Venosa in Potenza.
Guitar
Darko Bageski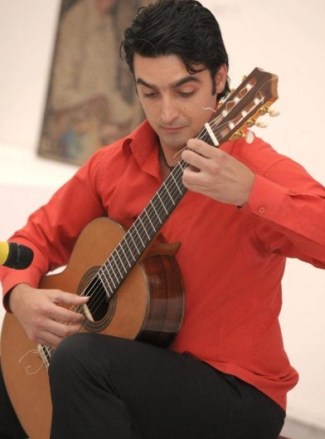 Darko Bageski starts his music education (lower and part of the high school education) with Jane Penov in Skopje and in the School of Music Pavao Markovac (Zagreb, Croatia) with Xevdet Sahatxija. He graduates at the High Music Academy Franz Liszt in Weimar, Germany with Jurgen Rost. After this, he continues his postgraduate education at the State Music Conservatorium in Thessalonica, Greece with Gerhard Reichenbach and he received a master's degree with Costas Cotsiolis.
Apart from his numerous concert appearances and recitals, he attended different seminars in Germany, Croatia, Macedonia and in the USA. The seminars were held by some of the top guitarists in the world (A. Desiderio, Z. Dukic, L. Yang, O. Assad, T. M. Pering, E. Bitetti , C. Marchione, N. Koshkin, etc.). He has performed as soloist in many chamber music ensembles and with the Macedonian Philharmonic Orchestra. As a member of the duo Chili, along with Asparuh Kjortoshevim (a violinist), he has released a CD Lirska paučina.
He has received an award from the Association of Music and Ballet Pedagogues of Macedonia for his work in education. He currently works as a professor at the Faculty of Music Art Ilija Nikolovski-Luj in Skopje.
Marko Feri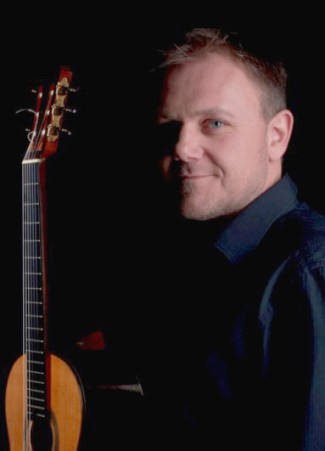 Marko Feri took his Diploma in guitar at the "G.Tartini" conservatory in Trieste (Italy) and then attended many masterclasses with D.Russell, M.Barrueco and A.Ponce. He won prizes in national and international contests and plays regularly in important music festivals in Europe, USA (GFA 2006 – Columbus GA, GFA 2012 – Charleston SC, and other Festivals in New York State, Texas, Ohio, Virginia, North Carolina, Tennessee), Canada (Toronto Guitar Society Series 2011,2012), Mexico, Australia and Japan, both as a soloist and with chamber music ensembles -"Gorni Kramer Quartet", duo with jazz singer Martina Feri, duo with flutist A.Zupan, with accordeonist S.Zorza, with a choir Cappella Civica, "Concordia Chamber Orchestra" (Operita Maria de Buenos Aires by A.Piazzolla, The Threepenny Opera by Kurt Weill).
He has recorded seven CD's: "Nocturnal" as soloist; "20th Century Original Works For Flute And Guitar" with Michelazzi; "Evasion" (music by Piazzolla and Bolling) with Evasion group; "Viva Sevilla" with the "Italian Guitar Consort"; "Astor Piazzolla-Orchestral Works" with the Concordia Chamber Orchestra; "Notes Vagabondes -Live" and "Modulante" with the Gorni Kramer Quartet. He teaches guitar at the Glasbena Matica "Marij Kogoj" in Trieste-Italy, at the Music High School in Koper (Slovenija) and at the United World College in Duino (Italy). He is also the art director of the International Guitar Festival "Kras" (Slovenia-Italy).
Xhevdet Sahatxhija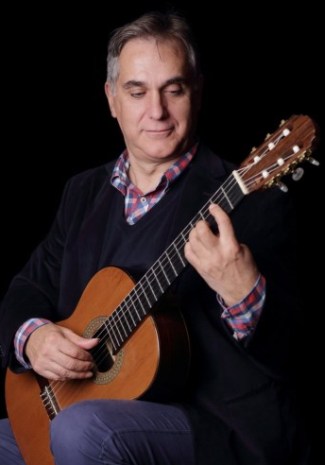 Xhevdet Sahatxhija graduated from the Zagreb Academy of Music with Darko Petrinjak. He has worked as a guitar teacher at the School of Music Pavle Markovac in Zagreb. At the moment, he is a subcontractor of the Academy of Music in Zagreb and at the Faculty of Fine Arts in Priština. He has taught many guitar players who have won valuable international and national awards and who have become recognized artists and music teachers. In 2004 he won the annual award from the Croatian Association of Musical and Dance Pedagogues. From 2003 – 2009 he was the head of the Professional Council of Guitar Teachers and a mentor of beginning teachers. Since 2009 he has been the headmaster of the School of Music in Novska.
In addition to teaching, he has also led the International Summer Guitar School in Pučišća and Milna (Island of Brač), and from this year, he leads one in Poreč. He is also a member of many juries at international, national and regional competitions. Apart from his pedagogical activities, he performs as a solo artist and as a member of chamber ensembles in country and abroad.
Singing
Luciano Batinić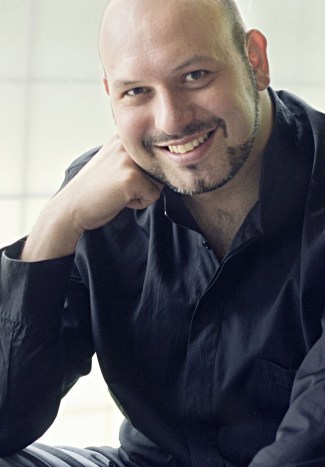 Luciano Batinić – bass, the leading opera singer of the Croatian National Theatre in Zagreb. Luciano was born in Split in 1977. He learned to play the trumpet at the School of Music in Makarska and continued at the School of Music of Josip Hatze in Split. He started studying singing with Noni Žunec in Zagreb, continued at the School of Music Vatroslav Lisinski with Bojan Pogrmilović perfecting thereafter his vocal technique with Vitomir Marof.
He made his professional debut at the Croatian National Theatre in Zagreb as Pimen in Boris Godunov in 2002 and in the 2002 – 03 season he was engaged as the opera soloist at the Croatian National Theatre in Zagreb. Since 2009 he has been the leading opera singer. In 2003 Batinić entered a two-year perfecting programme at the Accademia del Perfezionamento per Cantanti Lirici del Teatro alla Scala in Milan, where he worked on his vocal technique and interpretation under the guidance of Leyla Gencer, Luciana Serra, Luis Alva and Leo Nucci and collaborated with the pianists Roberto Negri and Vincente Scalera. He has sung in many theatres (La Scala, Opera of the Croatian National Theatre in Split, in Osijek and in Rijeka, Opera of the Slovenian National Theatre in Maribor and in Ljubljana, Komische Oper Berlin, Graz Oper, Stadttheater in Bern, Hessisches Staatstheater in Wiesbaden, Pfalztheater Kaiserslautern and also in Moldavia). In the autumn of 2012 he sang in the Teatro La Fenice in Venice. As a concert singer, he appears with the Croatian Radio and Television Symphony Orchestra, Croatian Radio and Television Choir, Croatian Chamber Orchestra, Slovenian Philharmonic Orchestra and Zagreb Philharmonic Orchestra.
Vlatka Oršanić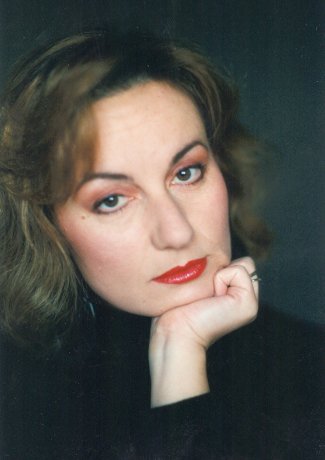 Vlatka Oršanić, a soprano of great international fame, was born in Zabok. She started her musical education in Varaždin and at the age of 14, she started to study singing with a famous pedagogue Ankica Opolski. At the age of 16, she enrolled at the Academy of Music in Ljubljana where she studied singing with Professor Ondina Otta-Klasinc perfecting thereafter her vocal technique in a private school with a chamber singer Olivera Miljaković in Vienna.
Vlatka Oršanić began her musical career at a very young age. She made her debut as Sophie (Werther) in Ljubljana and she has performed on the national and international stages.
As a concert singer, she collaborates with world famous conductors and her repertoire includes over 80 major operatic and concert roles. She has also recorded a number of CD albums for Emi, Sony Classical and Arte Nova.
Vlatka Oršanić is the leading opera singer of the Slovenian National Theatre in Ljubljana and a Professor and Chair of the Voice Department of The Academy of Music in Zagreb.
Ljubica Živković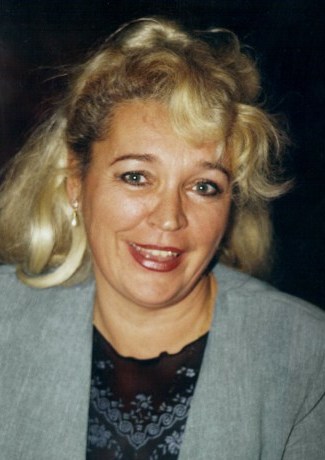 Ljubica Živković was born in Belgrade. She has studied singing with Professor Zvonimir Krnetić and music theory with Professor Petar Ozgijan and she has graduated with Professor Radmila Smiljanić. During her studies, she became the soloist of the Belgrade Opera. Since 1994 she has been working as a vocal pedagogue and her students have won many awards in the country and abroad.
She has received an award from the Association of Music and Ballet Pedagogues of Serbia for the exception achievements in pedagogy and an annual award from the Association of Music and Ballet Pedagogues of Serbia for the best pedagogue of Vojvodina. She is a voice teacher at the High school of Music Stankovic in Belgrade and at the Academy of Fine Arts in Belgrade.